Podcast: Play in new window | Download (Duration: 2:26 — 4.5MB)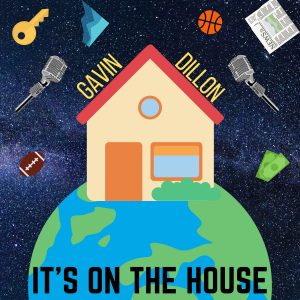 🎤 Do We Have A Podcast? 🎤
WE DO NOW!
"It's On The House" Ep.1 – Introductions
Presented by Pam Robinson Real Estate, Inc.
🛑We will upload a Podcast every Friday at 6 PM! We will be publishing the video version here on Facebook and the audio version on Spotify and Apple Podcasts! 🛑
In each episode, we're going to be talking about Real Estate, Money, Sports, Pop Culture, Stocks, and more. We're going to have special guests, weekly topics and wagers, games, and giveaways!
This is something we've been talking about doing for a while now & we're so excited to start pumping these out to everyone!
Give us a Follow & Like so you never miss a show & stay up to date on everything Pam Robinson Real Estate. Follow us on Apple Podcasts so you never miss a show!