Podcast: Play in new window | Download (Duration: 15:55 — 29.6MB)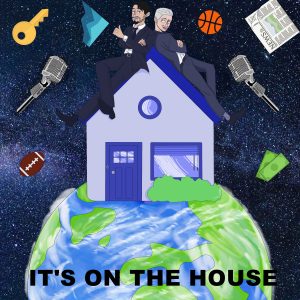 Rich Man Airbnb, Giraffes, & Sports Smack Talk Subscription
It's On The House Ep.7
Presented by Pam Robinson Real Estate, Inc.
In this week's episode, Dillon and Gavin discuss…
The Real Estate Market
Pacaso-The Rich Man Airbnb (How realtors can possibly make extra money)
Fun fact about Giraffes
NCAA Pick Results
Alabama vs Florida- Who you got?
OU vs Nebraska- Over /Under
NFL Fantasy League- Week 1 Results
How much would you pay for a subscription to hear all sports smack talk? (Every single player is mic'd up)
Give us a Like & Follow on here and Apple podcasts so you never miss a show & stay up to date on everything Pam Robinson Real Estate.