Podcast: Play in new window | Download (Duration: 17:43 — 32.9MB)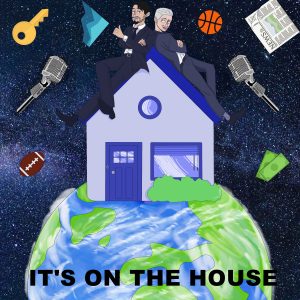 🎤It's On The House Ep.5🎤
Pam Robinson Real Estate, Inc.
In this week's episode, Dillon and Gavin discuss…
The Real Estate Market
A Pilot Program that could lead to an additional tax for every mile you drive 🚘💰
Olympics- Wager Results
Dillon had a baby and DOB Wager Result 👶
NFL & NCAA talk
NFL Fantasy League🏈
Give us a Follow so you never miss a show & stay up to date on everything Pam Robinson Real Estate. Like & Follow us on our Facebook page where we post even more entertaining content throughout the week!