Podcast: Play in new window | Download (Duration: 45:21 — 83.8MB)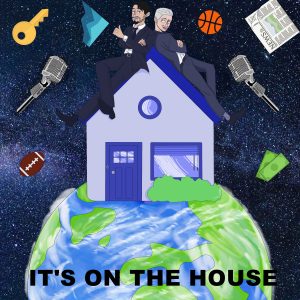 "It's On The House" Ep.2 – Getting Into The Swing Of Things
Presented by Pam Robinson Real Estate, Inc.
In this week's episode Dillon and Gavin discuss..
The Real Estate Market📈
Oregon Banning Home Buyer Love Letters 💌
Golf-Koepka & DeChambeau 🏌️
The NBA Finals- Stats & Predictions 🏀
Olympics-Team USA & Sha'Carri Richardson's Suspension 🏃‍♀️
NCAA-Player Endorsements & Player Taunting 💰
And More in-between! We ran a little longer than we had initially anticipated ⏰ 😂
Give us a Follow so you never miss a show & stay up to date on everything Pam Robinson Real Estate. Like & Follow us on our Facebook page where we post even more entertaining content throughout the week!