Podcast: Play in new window | Download (Duration: 19:30 — 36.1MB)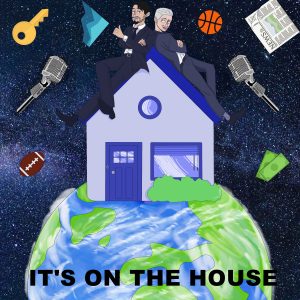 ❌Mortgage Mess-Up, Cash Buyers, & Sports❌
🎤It's On The House Ep.9🎤
Presented by Pam Robinson Real Estate, Inc.
In this week's episode, Dillon and Gavin discuss…
The Real Estate Market 💹
Percentages of homes that had 4 or more offers and CRAZY percentage of sellers that received CASH offers when selling their home 💸
Woman in the process of buying a home got a Home Depot Credit card on a $9 purchase and disqualified herself from a mortgage 💳❌
NCAA Pick Results🥈
OU vs TEXAS- LESSSGOOOO Who you got?🏈🤔
Iowa vs Penn- Who Ya Got? 🏈🤔
NFL Picks 🏈
Give us a Like & Follow so you never miss a show & stay up to date on everything Pam Robinson Real Estate.
It's On The House